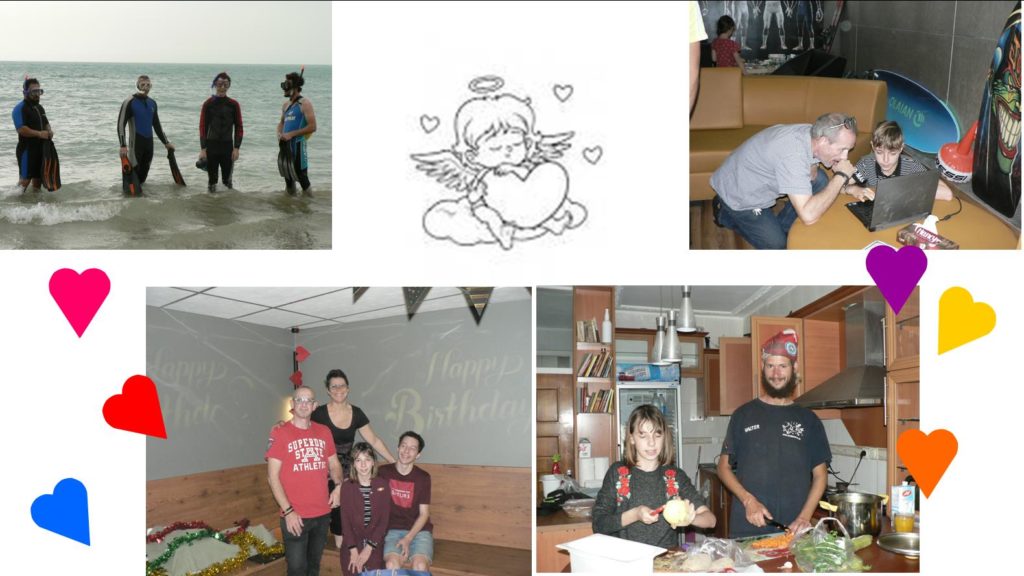 Le sportsbar stadium est un havre de paix avec un ange gardien à sa tête. Farshid est aux petits soins, plein de bonnes attentions. Chacun est accueilli comme il est. L'important dans ce lieu est le partage : partage de connaissances, d'expériences, de cultures, de nourritures, de savoirs faire.
Il veut faire du sports bar stadium une école ouverte sur le monde où chacun pourrait enseigner à tous, le temps de son passage au bar (cours de cuisine, couture, sport, dessin, musique, mécanique… en fonction des capacités de chacun).
Comme j'aimerais créer moi-même un tel lieu en France!!
Farshid croit en l'Homme et en l'amour… Merci de m'avoir redonné foi en l'humain!!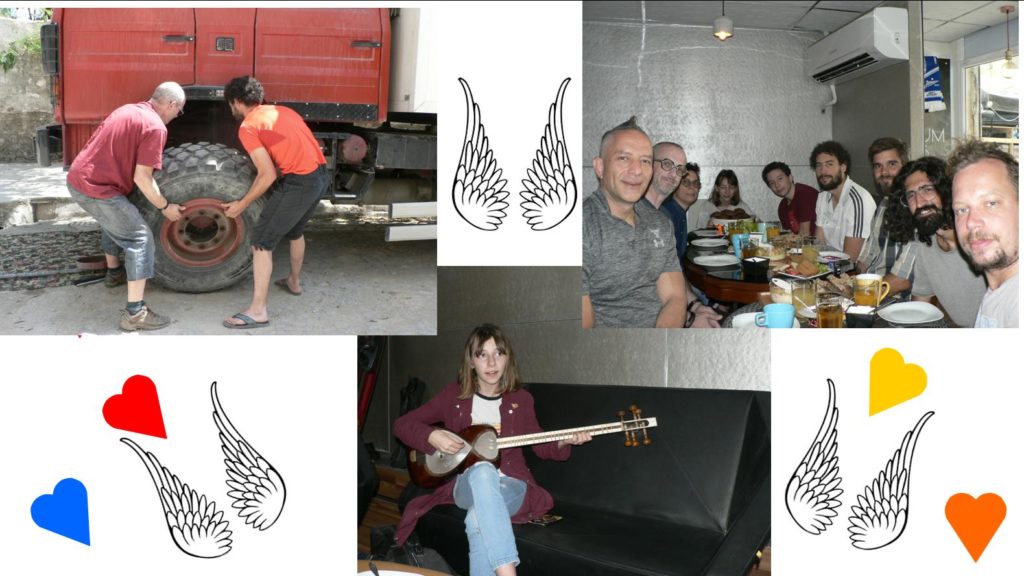 A school of angels
The sportsbar stadium is a haven of peace with a guardian angel at its head. Farshid is very caring, full of good attentions. Everyone is welcomed as they are. The important thing in this place is sharing: sharing knowledge, experiences, cultures, foods, expertises.
He wants to make sports bar stadium a school open to the world where everyone could teach everyone, the time of his time at the bar (cooking classes, sewing, sport, drawing, music, mecanics … depending on the capacities of each).
How I would like to create such a place in France myself !!
Farshid believes in Man and in love … Thank you for giving me back faith in people !!